All Work
Public School 90 (PS90)
New York, NY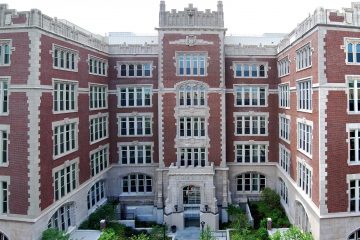 Abandoned since the 1970s, Public School 90 (PS90) has been completely transformed while preserving its majestic exterior, and creating interior spaces which maintain the grand 12-foot ceilings, 10-foot windows, double height entrance space and gothic details. The result is the creation of 75 new mixed-income condominiums apartments, and a not-for-profit Dance Center with studios and administrative space.
The design restored and transformed the wonderful bones of the building to create spacious interiors, multiple gardens, and a community space that maximize the attributes of the building while preserving the story of its past. Simple finishes enhance its history as a public school, while creating a modern and elegant home for the residents of the building.
PS90 incorporates a number of sustainable features, with natural light filtering throughout the building.
Awards and Exhibition:
– NY Landmarks Conservancy Lucy G. Moses Preservation Project Award 2010
– Made in NY Exhibit