All Work
Public School 90 (PS90)
New York, NY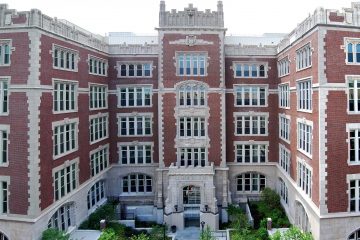 Adaptive reuse projects can help lower a city's overall carbon footprint while preserving the majestic architectural character of a neighborhood for future generations. PS90, abandoned since the 1970s, now provides 72 new mixed-income (30% affordable) housing units within an existing structure and within walking distance of public transit, thereby contributing to its overall sustainability.
Once a Historic District's eyesore, the building now anchors the community. C+GA transformed the abandoned historic structure into spacious and modern, light-filled and airy condominiums. Focused on maximizing the potential while preserving the story of its past, C+GA kept the interior finishes simple and elegant. On the first floor, a grand double-height entrance welcomes residents and visitors. The National Dance Insitute's Center for Learning and the Arts, serving children around the world, is carved out of the lower level, with dance studios and gallery space, along with first floor administrative space.
Energy efficient heat pumps help maintain the building's lofty 12-foot ceilings. The historic, early 20th-century neo-Gothic façade's large windows provide ample natural light to the units. Meanwhile, the rooftop and landscaped courtyards feature light-colored paving materials to minimize heat absorption, and drought-resistant plantings to reduce water consumption. Common amenities include a media lab, fitness center, lounge, and bicycle storage.
Awards and Exhibition:
– NY Landmarks Conservancy Lucy G. Moses Preservation Project Award 2010
– Made in NY Exhibit