Tobie Cornejo AIA
Associate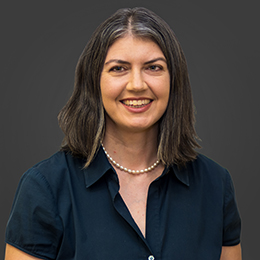 Tobie Cornejo, AIA, as a project manager at C+GA, is leading construction of a new multi-family and mixed-use project in East Harlem, and recently completed the rehabilitation of a large portfolio of existing affordable housing stock in Brooklyn, as part of a partnership between a developer and a community-based housing organization. In addition, she has led interiors projects for multiple higher education institutions and is currently completing a feasibility study for a prominent not-for-profit organization.
Tobie's prior work, at both small and large architecture firms, spans a range of project types, including medical school facilities, a not-for-profit headquarters, master plans for waterfront and urban redevelopment sites, the conversion of an historic mill to market-rate apartments, as well as high-end single-family and residential interiors.
She has long-standing experience and interest in public design, advocacy, and outreach. In New York, she worked at the AIA New York Chapter/New York Foundation for Architecture and the Design Trust for Public Space and was a founding member of the Architecture and Design Circle at the Museum of Modern Art. Before then, in Washington, D.C, she volunteered at the DC Preservation League, teaching high school students about architecture. She began her career as an economic researcher at the Board of Governors of the Federal Reserve.
Tobie received a Master of Architecture degree from Columbia University and a Bachelor of Arts in Economics from Williams College. She is a registered architect in the State of New York.